26 Oct

Great Gifts Ideas at Fusion 3.

The warm, sticky weather has given way to a cooler breeze reminding us that gift-giving season is upon us. Why not pamper the lucky loved ones on your list with these luxurious treats, available in our salon? We spoil you so you can, in turn spoil others.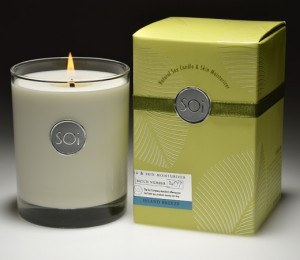 Soi Candles
Imagine filling your home with the smell of fresh Pumpkin Strudel without spending grueling hours in the kitchen. Light up a Soi Candle – or even better, just open the lid – and enjoy the comforting aroma of your favorite seasonal fragrance. Try Amber Sandalwood for a romantic, masculine fragrance and Lavender Fields for your favorite teachers. ($6.50-$27).
Dreamtime Calming Crescent Shoulder Wrap
This gift is tantamount to sending a warm hug filled with ethereal fragrance. If you have ever enjoyed one of our neck and shoulder massages, you know the comfort of the Dreamtime Calming Crescent Shoulder Wrap. These velvety wraps are made in Santa Cruz, once warmed in the microwave for one minute and thirty seconds become comforting heat packs perfect for aching muscles and tummies.
AVEDA Stress Fix Soaking Salts
There are few experiences more luxurious than a steamy, fragrant bath. AVEDA's Stress-Fix uses sugar and mineral-rich salts infused with aroma proven to reduce feelings of stress. Aroma includes essences of lavender, lavandin and clary sage from organic farms and is formulated using the science of aromaology and the power of pure essential oils. Use to exfoliate and soften skin with organic sugar. This is a sweet treat free of guilt. ($20-40).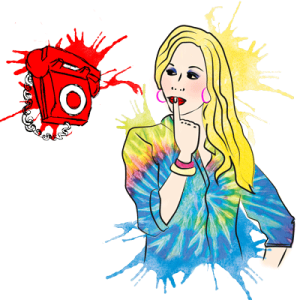 Stocking Stuffer: Invisibobbles
A clever University student called Sophie discovered the traceless power of an old phone cord as a brilliant hair accessory. Thus was born Invisibobbles, our biggest obsession since the scrunchy. The colorful (or crystal clear) rings keep your hair up and out of your face without pulling and tugging and giving you a headache and an unshapely bump. Stock up now, they go fast. ($7.95 for 3).